The LEFARS (Loughton) touring party left Loughton at 09:20 to go to the 27th annual Canvey Rally. This is organised by SEARS (South Essex Amateur Radio Society) and held at the Paddocks Community Centre. I was passenger; driver John G1DJI had a chance to try out the 4-wheel drive capabilities of his Honda. The main roads were clear of snow and ice, my hill however was impassable to traffic. There was a slight detour to East London to collect John G0VEH and then onto the A13. Epping Forest was very scenic. The A13 had been cleared; both lanes by Boris (London) and one lane in the Essex stretch to the Canvey turning. The Canvey roads were more variable.
At the Paddocks Community Centre, the rally venue, the car park was covered with 4 inches of snow. Not that many cars and plenty of room to park when we arrived at 10:40 (10 mins after opening). Normally the car park is full by this time.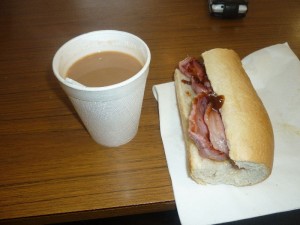 Reduced price for entry, £2 instead of £2.50. The Main hall had a lot of empty spaces; the 2nd hall only used on one side. After a 'comfort break' ( the cold Wx seems to affect my kidneys!!) it was time for a bacon baguette with cup of tea. £2.50 and 60p respectively.
There were quite a few LEFARS members there. In no particular order Ron G6LTT, Derek M0XDC, Selim 2E0EKF, John M0JGR, Ricky M6TET, Larry 2E0KLP, John 2E0RMM, Brian 2E0EFx and YL Estelle, Cliff 2E0RCW, John G1DJI, John G0VEH and of course yours truly. 13 in all. Sorry if I missed anyone. It was a good turnout.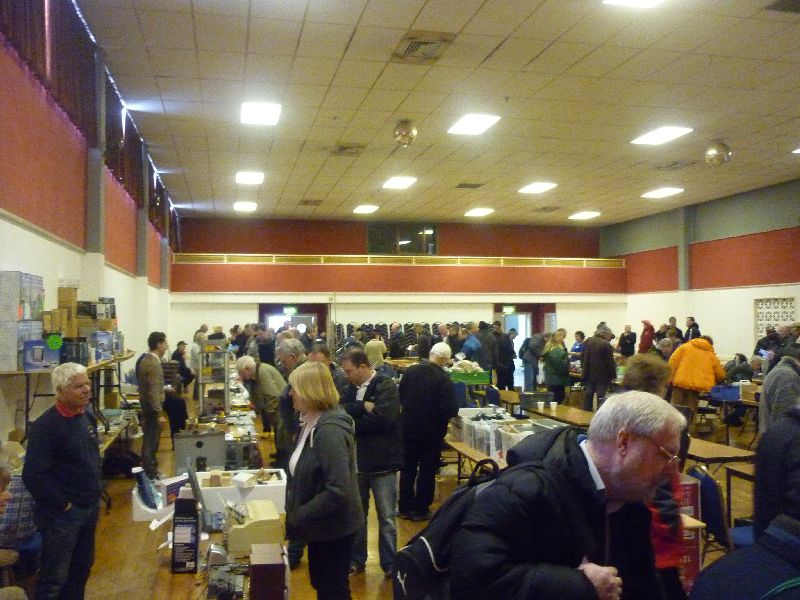 Whilst there were fewer stands this time, there was still quite a bit of interest to see. W&S were there including Mark Francis and assistant. Lots of components for sale, from valves to SMT devices on reels. I got a few odds and ends which saved the eBay ordering. The Wireless vintage society were there and quite a few purveyors of old valves for some reason. Also variable capacitors and large varnish dipped transformers.  Although the number of society stands were reduced, CARS  and The Essex CW Club made an appearance.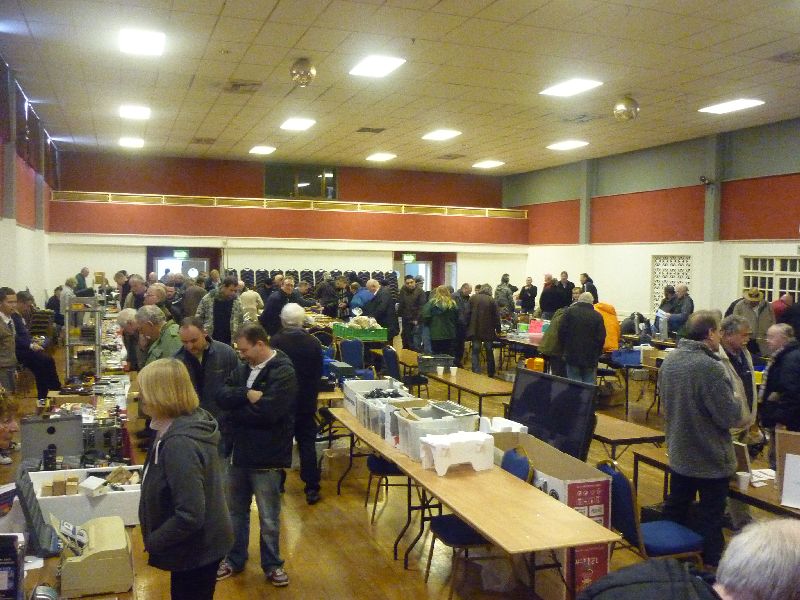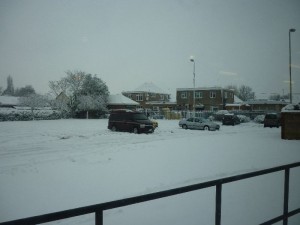 We left just after 1pm after going round both halls several times and stopping by for more tea at noon. Outside the car park looked serene and peculiarly empty!
The return journey to Leyton took 15 mins less the outgoing. Helped by thawing roads and little traffic.
Summary – not many visitors to the Canvey Rally. One estimate (see Essex Ham report here by Pete M0PSX) gives attendance at about 200. However, it was good to see most of the familiar faces who had made the effort to get to Canvey. SEARS have to be congratulated for running the event which is always the start of the rally 'season' for me.
73
John G8DZH  (Email:g8dzh@lefars.org.uk)
Links:
Essex Ham report here