The last meeting of 2019 was held at All Saints House on 20th December. The Committee  had already decided to hold a Christmas Buffet and Dave De la Haye M0MBD volunteered to prepare the food. With the help of Bettina, a varied buffet was on offer, both hot and cold.
The Menu…
Cold:
Crudities (Peppers / carrots / Celery & Cherry Tomatoes / Tortilla Chips + a selection of Dips)
Sandwiches (Ham & Pickle / Cheese & Tomato / Tuna & Cucumber / Egg mayo & Cress)
Pork Pies
Pickle and English mustard on the side.
Hot:
Mini Pizza / Quiche / Satay Chicken sticks
Mince Pies & Cream / Apple Pies  + Cheesecake (cold!)
Merlin Fox M0MFX  brought a load of home-made sausage rolls as well. They didn't last long!   The buffet started at 19:45 local and went on until at least 21:30.  Dave M0MBD was kept busy in the kitchen bringing out the hot food in batches.
There were 32 at the buffet (28 members and 4 partners). Some photos…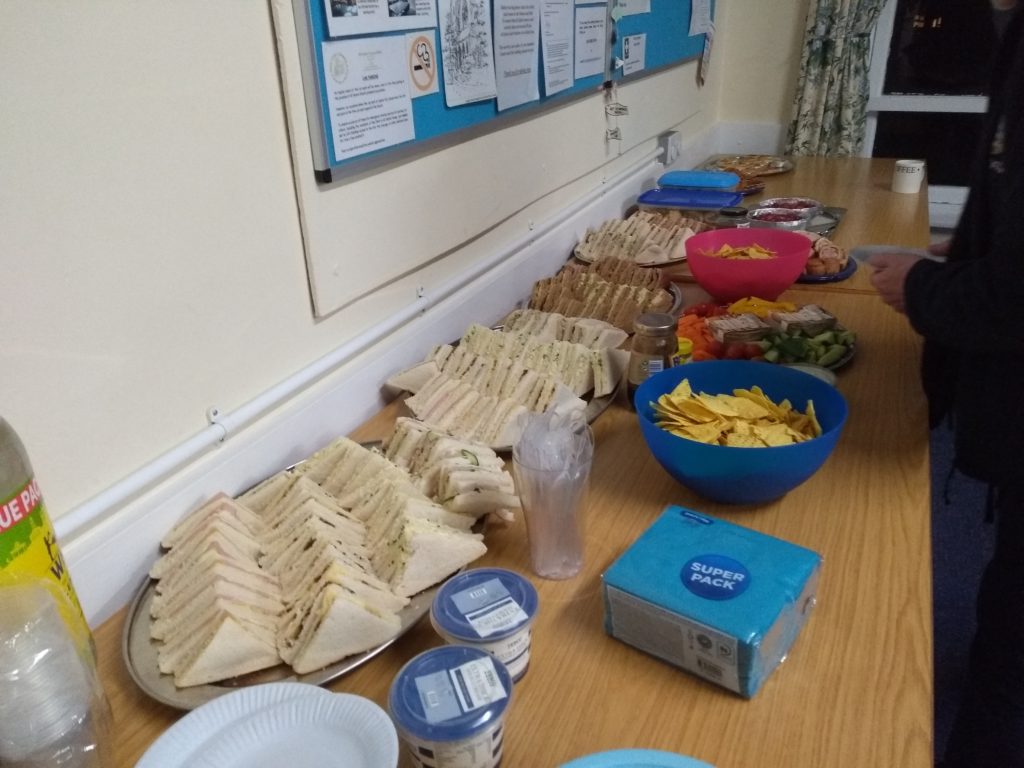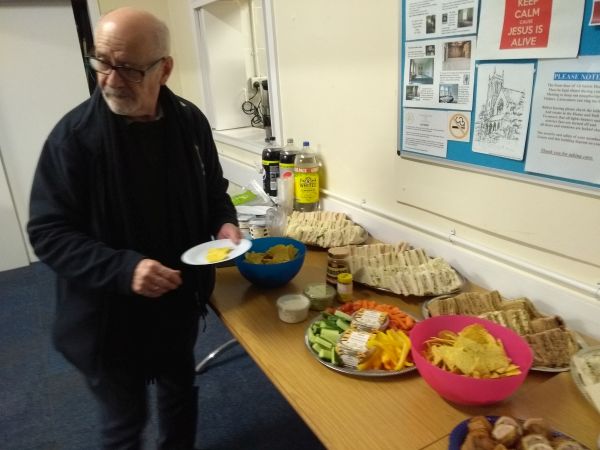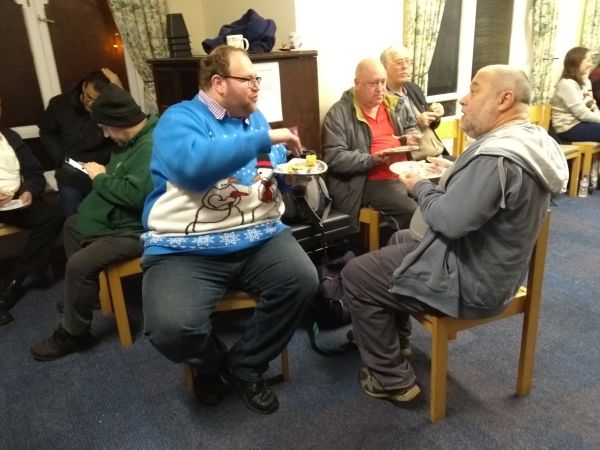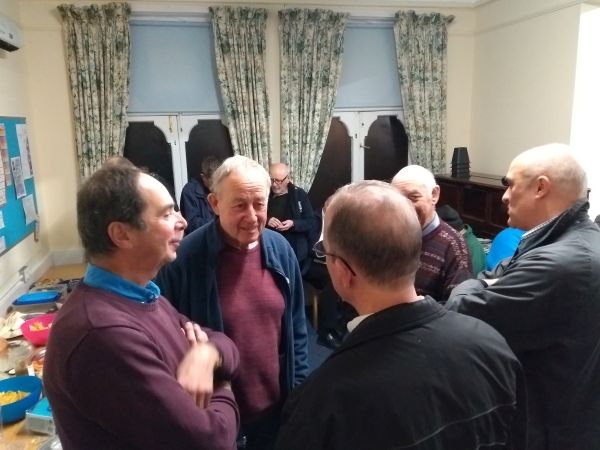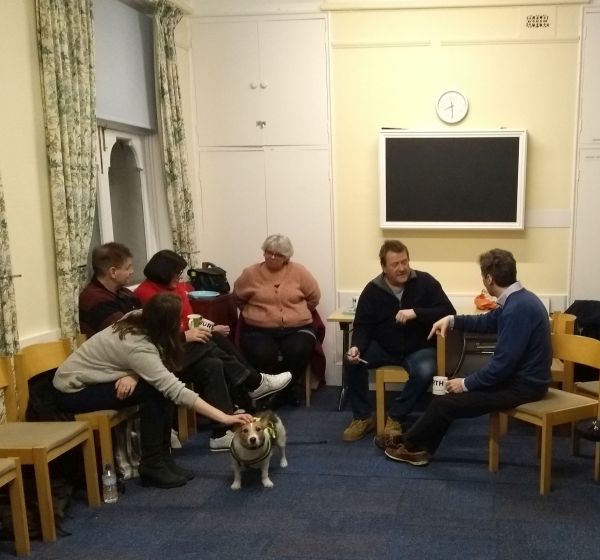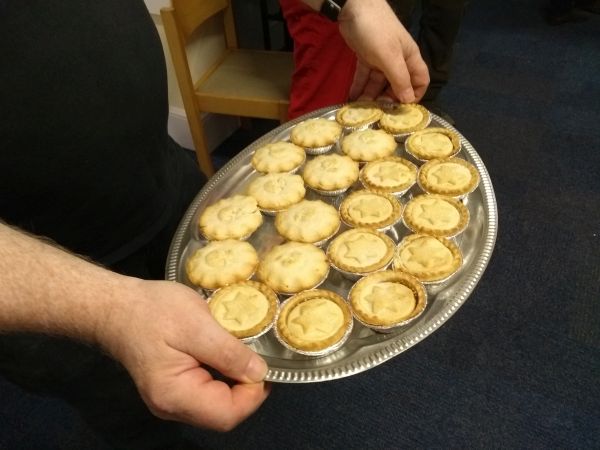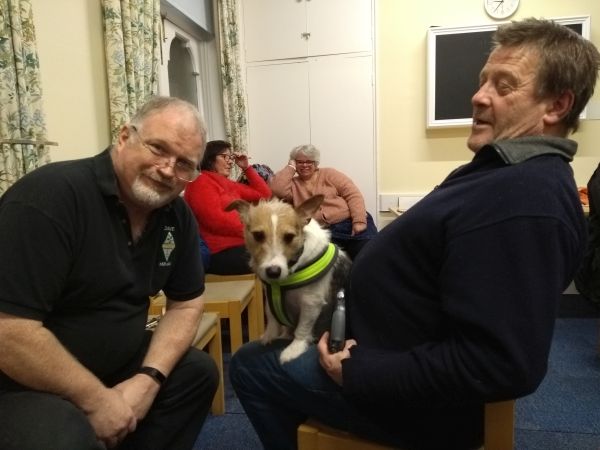 (L to R. Front  Dave M0MBD, Jack, Ron G6LTT)
Members were asked to bring a raffle prize; there was a fine collection of bottles, chocolates, biscuits and other presents to be won. £80 was collected/extracted by Ron G6LTT, to go towards the LEFARS Project fund. Thanks to all who bought tickets and donated prizes.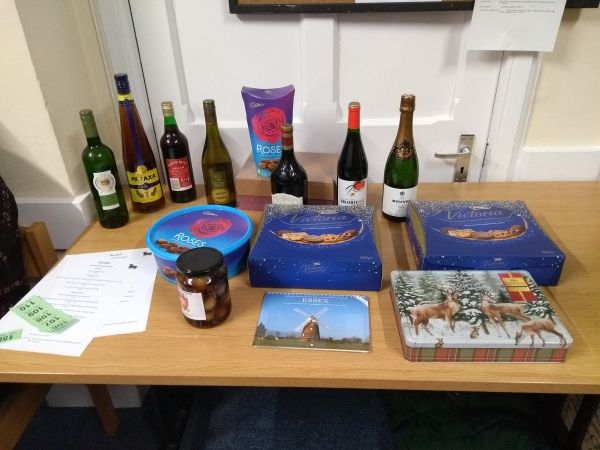 George Smart M1GEO brought along some festive lights… a 8 bit homebrew (training) computer built from discrete logic devices …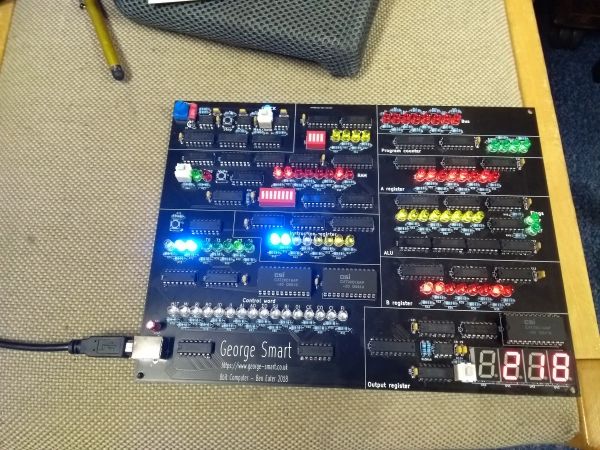 The Committee would like to thank Dave M0MBD and Bettina for their efforts in preparing a fine spread; a most enjoyable evening and a good way to end 2019 in style! Thanks also to Dave Corner G3ZXF who provided Teas and Coffee on demand; he was kept busy!
Wishing you a Happy New Year.
73
John Ray G8DZH