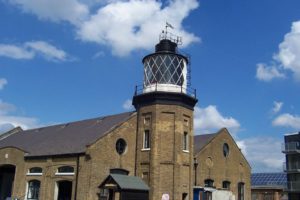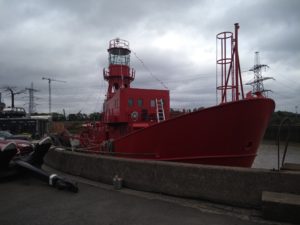 The club activated GB0TBW from Trinity Buoy Wharf, London E14 as participants in the annual International Lighthouse Lightship Weekend event held this year on 18th/19th August. This was the six consecutive year of activation for Trinity Buoy Lighthouse (ILLW# : UK0030) and its associated Lightship LV95 (ILLW#:U K0209).
Trinity Buoy Wharf is well worth a visit, situated at the confluence of  the River Lee and  the River Thames. Full details of it's history are at the end (see links section). The lighthouse was built in 1864-66 to test new types of lamps and lighthouse technology; Michael Faraday carried out experiments at the lighthouse.  His only patented invention was designed there, a new type of chimney designed to stop lamp gases combusting. Trinity Buoy Wharf area was used as a maintenance depot for buoys and lightships. In 1988 the Wharf closed. A private company took over the wharf in 1996 and the site has now become "a centre for the arts and cultural activities" and houses several business ventures including Container City and the LV95 lightship which is a floating recording studio.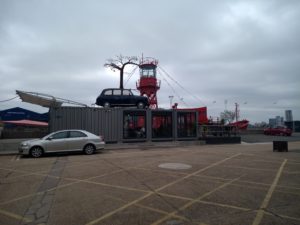 There is a café (with a London cab on the roof)  and also Fat Boy's Diner, a traditional 1940's American Diner.
The lighthouse is now home to Longplayer, a continuous 1,000 year long piece of music. Initially switched on for the millennium celebrations, the music will run uninterrupted until midnight on the 31st December 2999. There's a listening room in the lighthouse, available online also as a live stream ( see links section).
The old East India docks area is changing as new housing replaces the warehouses. The views of the Thames, opposite the O2,  and London are superb (photos further down)
GB0TBW was set up on Saturday morning with the arrival of the trailer mast and essential equipment stored in rural Essex.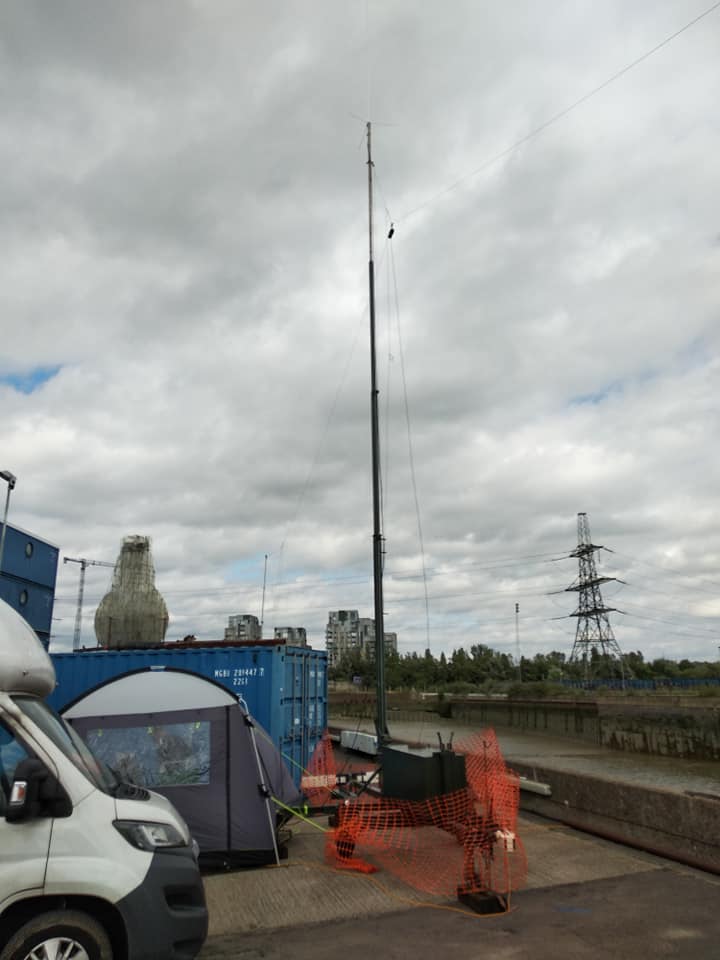 Space was limited but a self-contained station was quickly set up with two operating tables for 40m HF (SSB) and VHF/UHF working. The X-300 2m colinear was about 15m AGL, the inverted V end being tethered to a convenient container and a telescopic mast.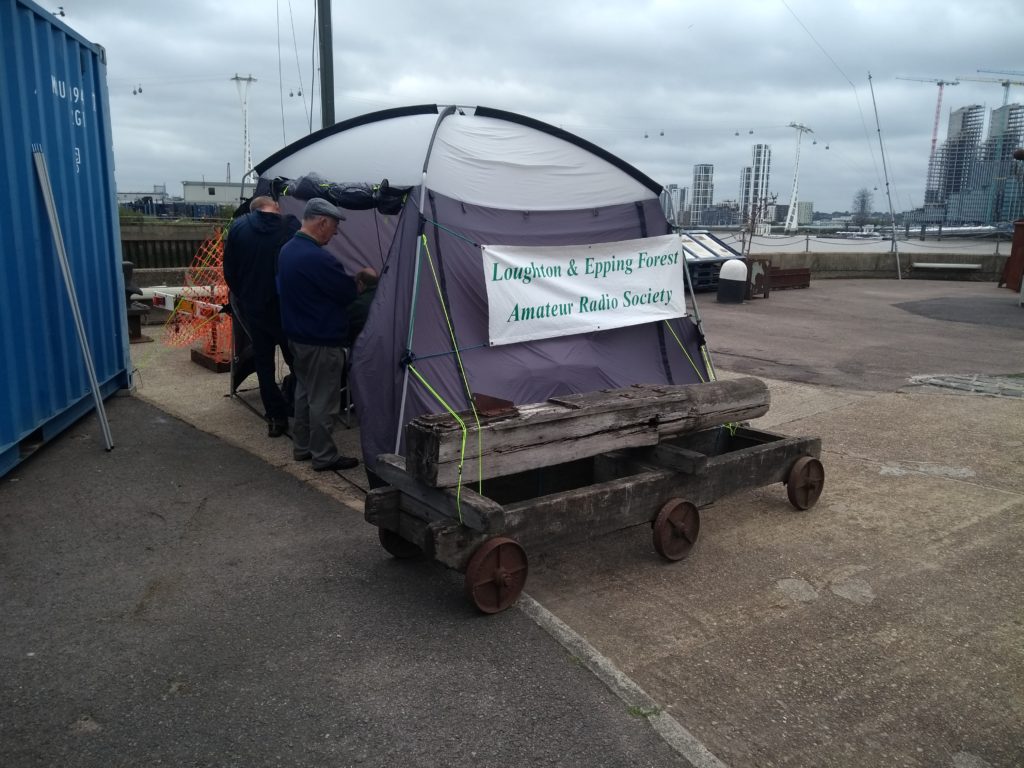 Although sunny, it was also very windy; at times the tent was trying to take off. Additional tethering can be seen above.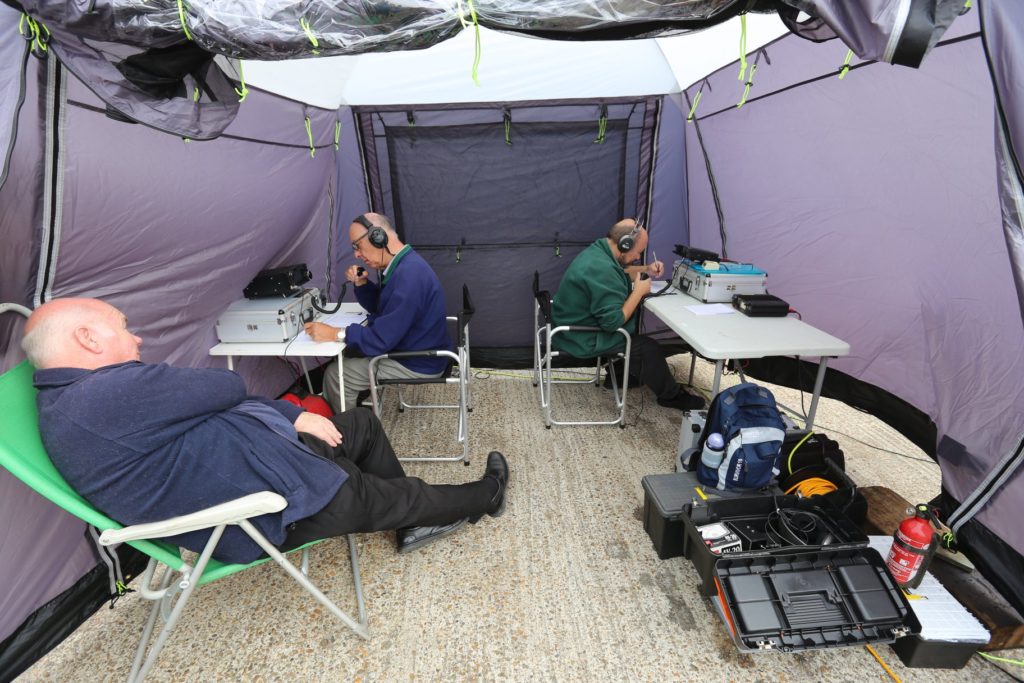 Some views from Trinity Buoy Wharf …. (courtesy of Dave M0TAZ and his telephoto lens)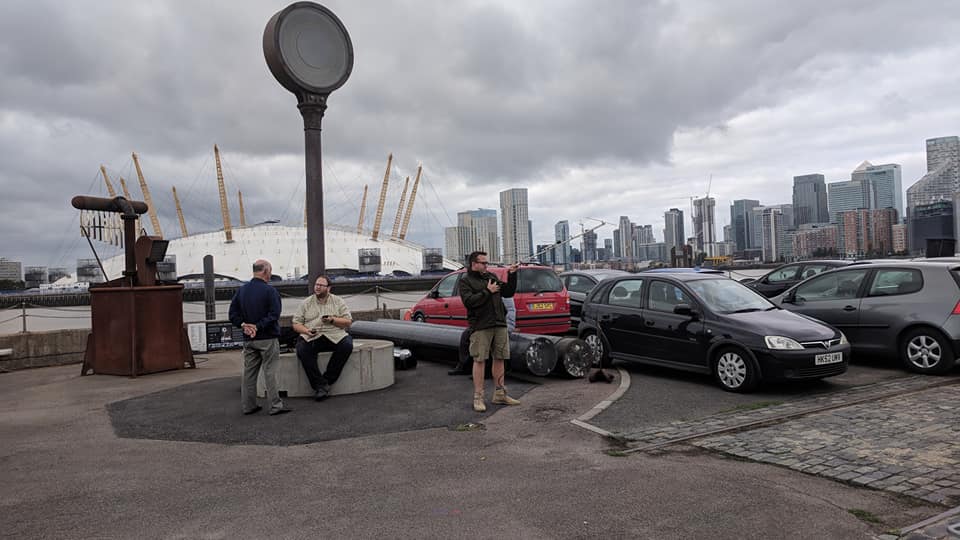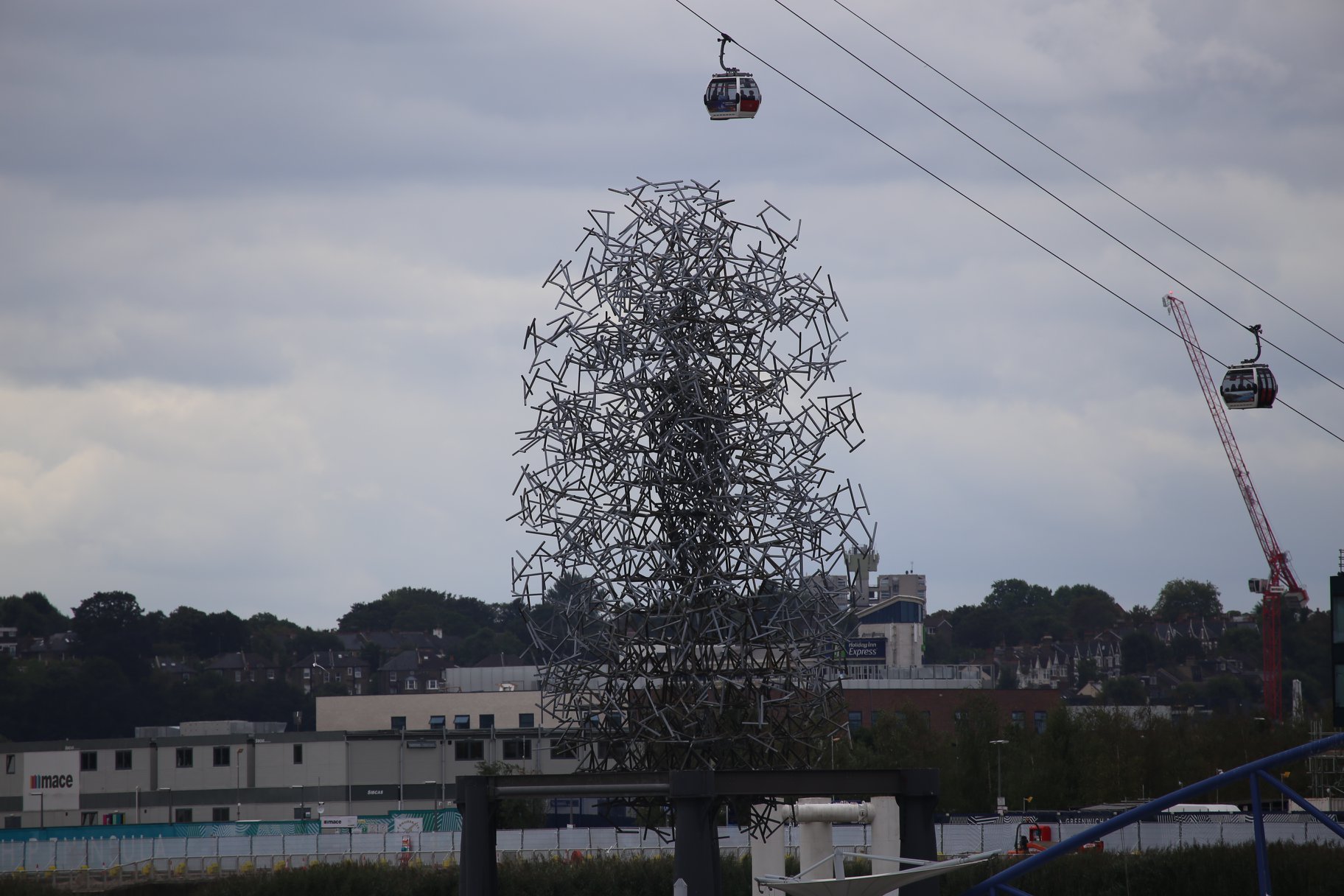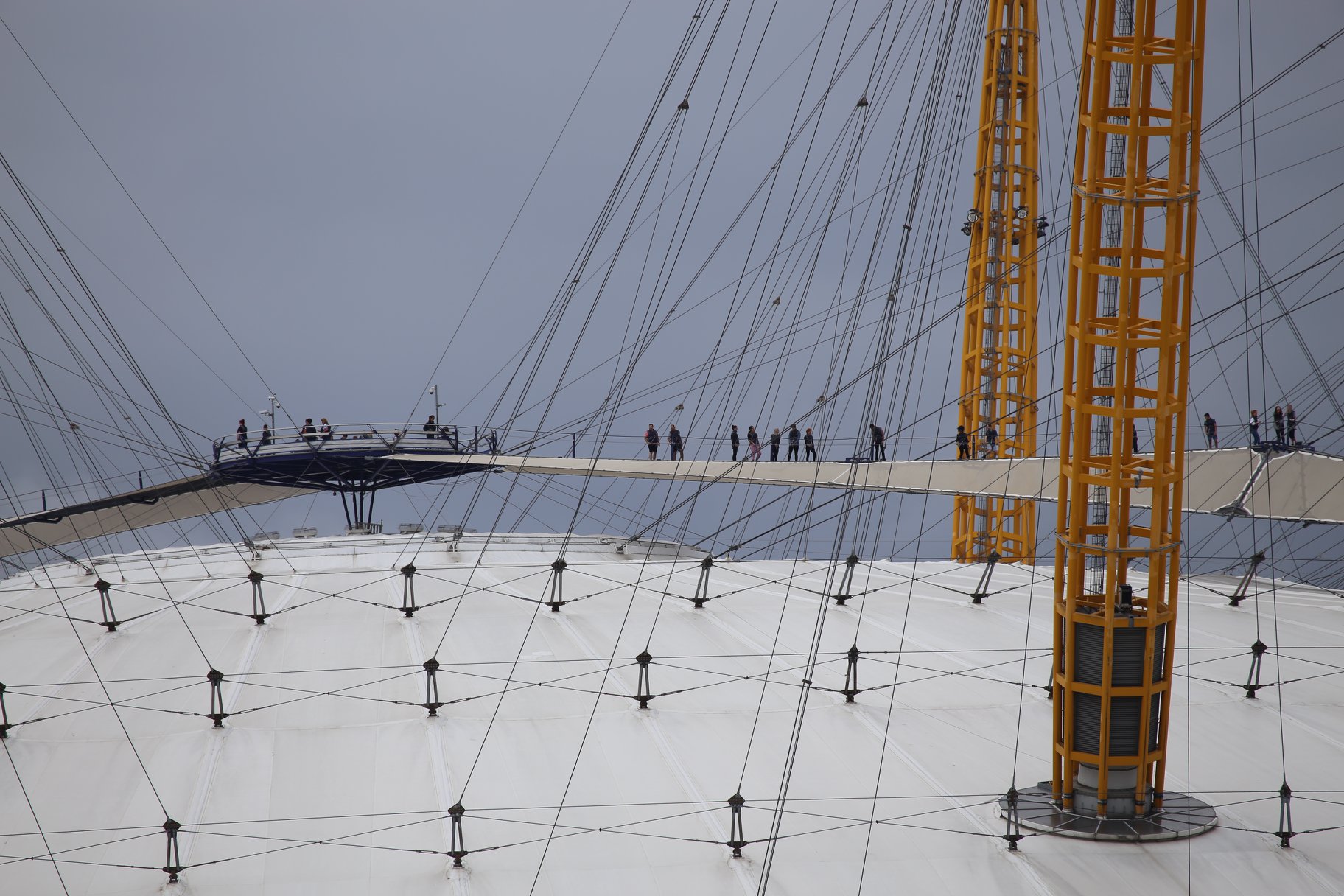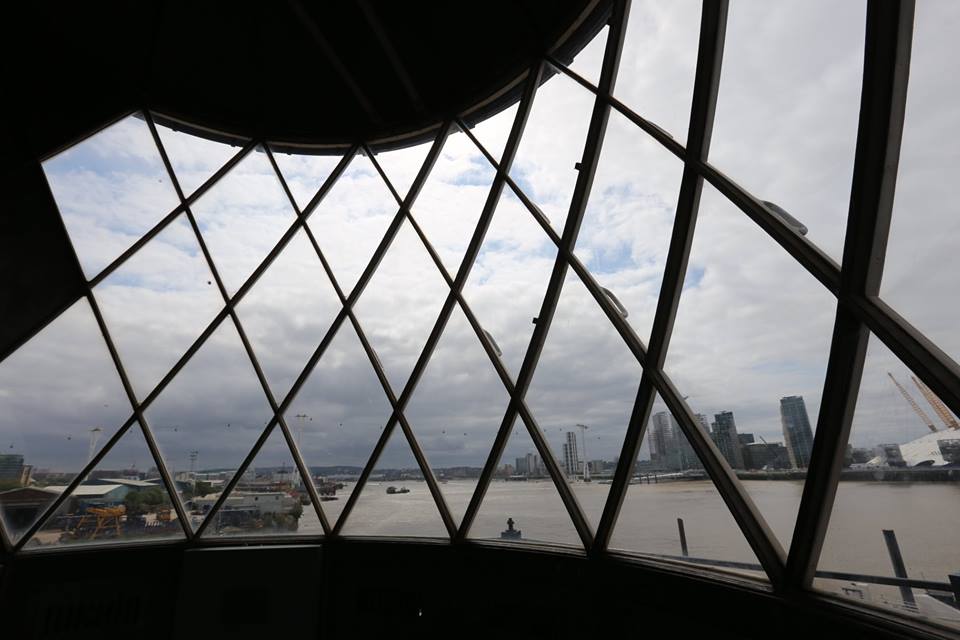 From Marc G0TOC, a brief summary of ILLW 2018 station GB0TBW activity (18th and 19th August)…
136 HF QSOs (135 x 40m SSB / 1 x 20m SSB)
45 VHF QSOs (2m FM)
18 ILLW registered lighthouse stations in the log…

1 on 2m
17 on 40m
Comprised of …

10 (12 inc 2 dupes) x UK
3 x Germany
2 x Ireland
1 x Netherlands
 Countries Worked…
G, GD, GI, GM, GW, DL, EI, F, I, OH, ON, PA, SP
The GB0TBW log can be downloaded here as a PDF for all QSO details. Logs in Excel and ADIF formats are available on request…
 QSOs…
Operator Stats…
2E0FHU (1 on 2m)
2E0MFX (5 on 40m)
2E0PQA (11 on 2m)
G0IAP (15 on 40m)
G0TOC (26 on 2m, 31 on 40m)
G0VEH (39 on 40m, 1 on 20m)
G8DZH (7 on 2m)
M0MBD (15 on 40m)
M0TAZ (30 on 40m)
Club members, family (and dog) who attended over the weekend…
Ben M0LGN & George
Brian 2E0FHU
Chris G8OCV
Clive M0IEW
Dave M0TAZ
Dave M0MBD
David M0VID & Pam & Orla
George M1GEO
John G0VEH
John G8DZH
John M0JGR
Keith G1HEQ
Kerry M6WHT
Marc G0TOC
Merlin 2E0MFX
Pablo 2E0PQA
Peter G0IAP
Steve M6SRE & Elaine
(Apologies if anybody has been omitted.)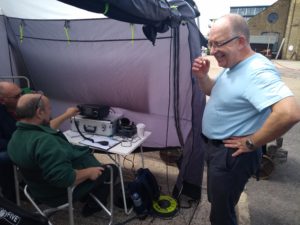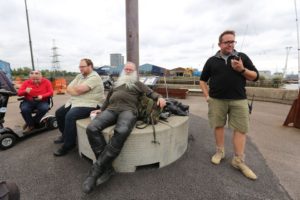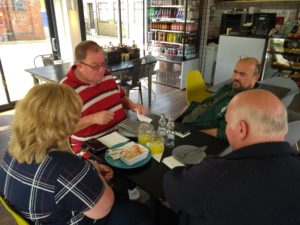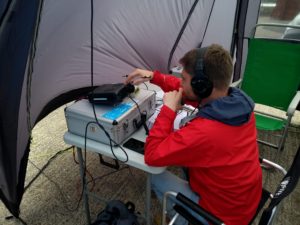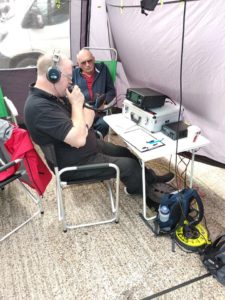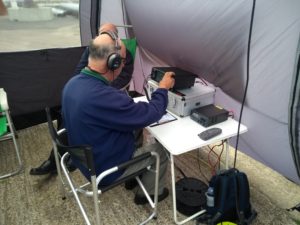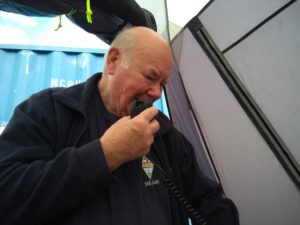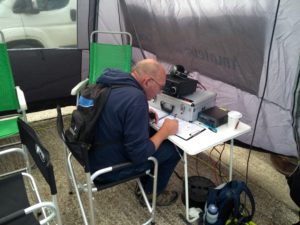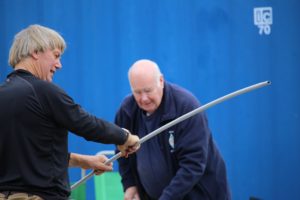 Guest Visitors…
Peter G0DZB (RSGB Region 12 Rep.)
Damien 2E0EUI (Chairman of Crystal Palace Radio and Electronics Club)
Station Details…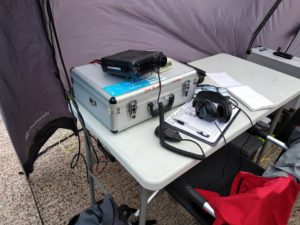 VHF – Icom IC-7000 / Diamond X-300 mounted on the club's trailer mast, approx. 15m AGL.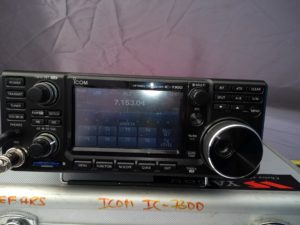 HF – Icom IC-7300 / Inverted "V" 40m dipole, approx. 12m AGL at the centre and approx. 4m AGL at either end.
Photo Credits
Dave M0TAZ
John G8DZH
Damian  2E0EUI
Further Info
London's only lighthouse.  Details here
Download the log (PDF) GB0TBW_2018_Log
More photos on the LEFARS Facebook page.
Longplayer (1,000 year piece of  music) website