I have assembled a 30 metre low-pass filter from Language Spy (link here) and soldered header pins to the GPIO on the Raspberry Pi zero.
Note that the Pi-LPF kit uses surface-mount components and provides a 7-pole Chebyshev low-pass filter for harmonic suppression.
WsprryPi was loaded onto the micro sd card. The RF output is 10mW, time will tell how far I will get. 30 metres was very busy at the time of testing with a contest . Tested over the weekend, it ran for 8 hours on a quarter-charged 10,000 mAh battery .
From the WsprrPi application notes:-
"….As the Raspberry Pi does not attenuate ripple and noise components from the 5V USB power supply, it is RECOMMENDED to use a regulated supply that has sufficient ripple suppression. Supply ripple might be seen as mixing products  centered around the transmit carrier typically at 100/120Hz."
I am using M0CVO's HW-42HP Off Centre Fed Dipole antenna in the loft, link here  .
Pictures below.
73
Derek M0XDC
Email: m0xdc@lefars.org.uk
P.S. 20m and 40m filters now also assembled. Map and 40m log below.  Updated 30m map and log. Also comparison with all three filters…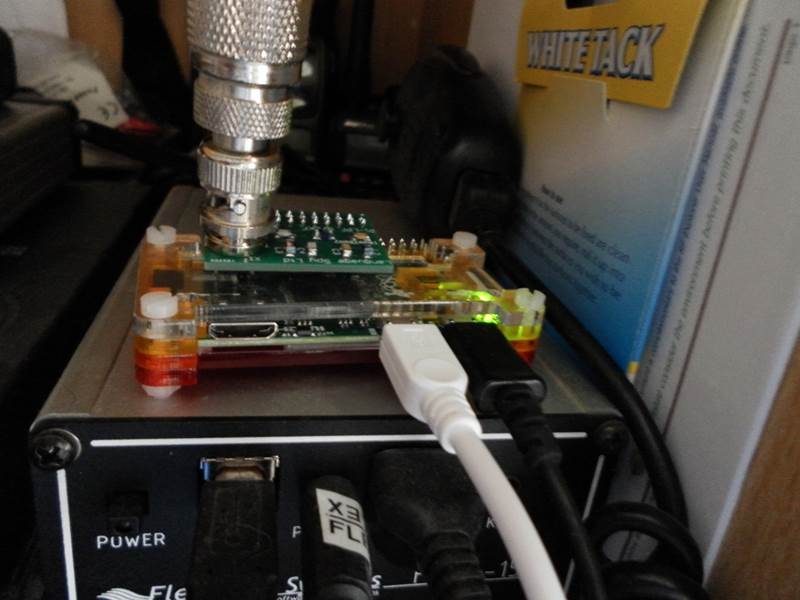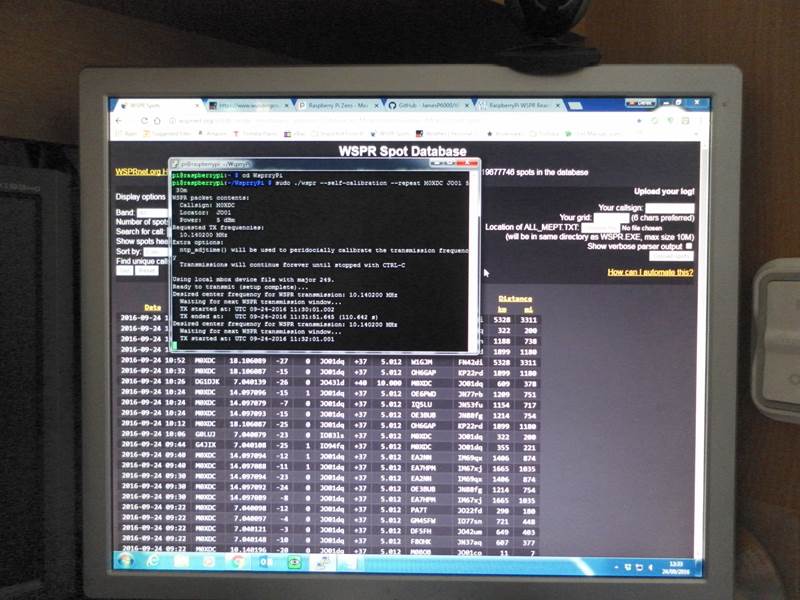 Update 15th October 2016 – 20m filter board
The 20m filter board has been built.  Shown below mounted on the Raspberry Pi Zero. Note that the USB cable connects the Wi-Fi dongle.
Update 6th October 2016 – 30m WSPR map and log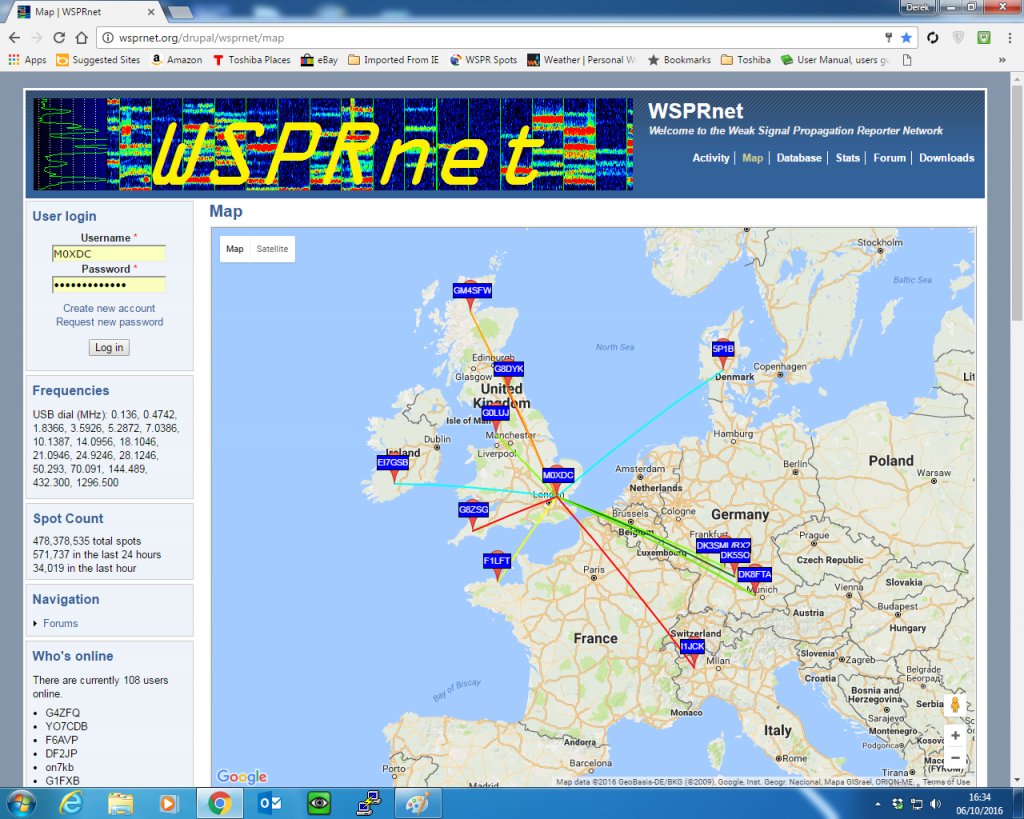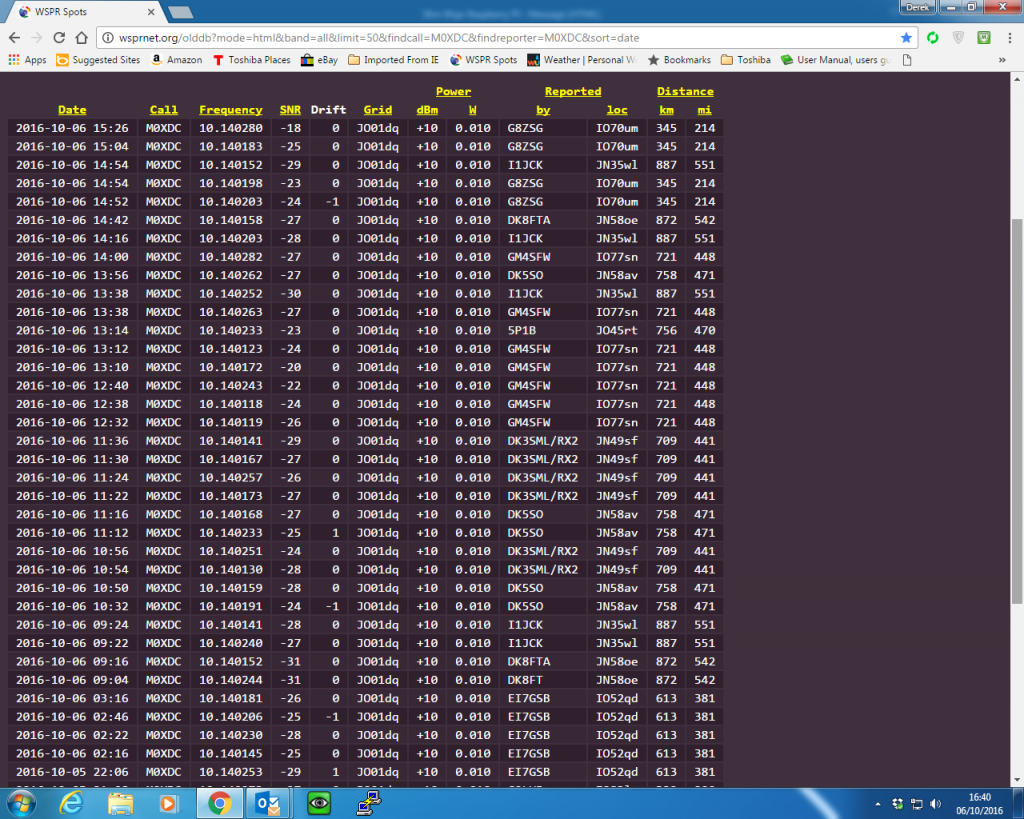 Update 1st October 2016 – 40m filter board
The 40m filter board has been built. 10mW (+10dBm) on 7.040MHz from M0XDC was heard by DF5FH 649km away. Map and 40m log below.