I have modified my older Baofeng UV-3R (Mk1) to implement the LPF mod. See links at the end for further information. A small SMT 0402 sized 33pF capacitor is added…
Before opening the case. The screw in the top of the knob, needs removing.  The screws behind the battery cover also need removing; the bottom can be pulled out then down.
Now we need to separate the board from the aluminium back plate.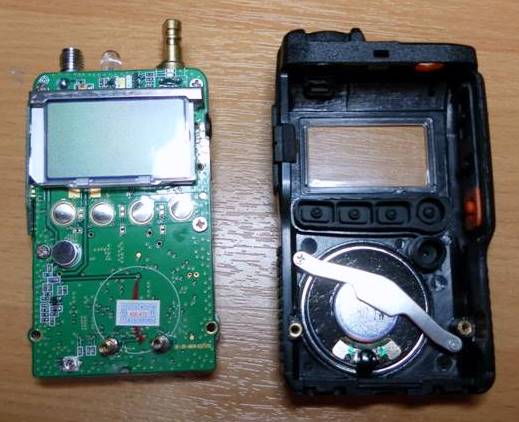 Undo the brass ring from frequency knob, and unsolder the SMA connector from the board.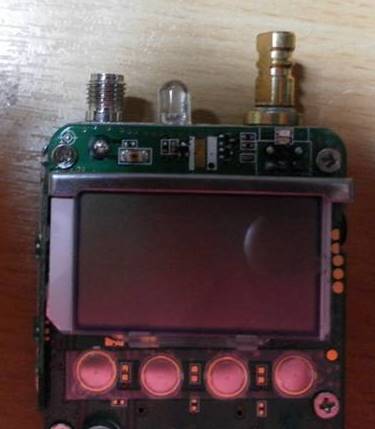 The back side of the board. Where the red circle is, that is the space for the 33pF 0402 capacitor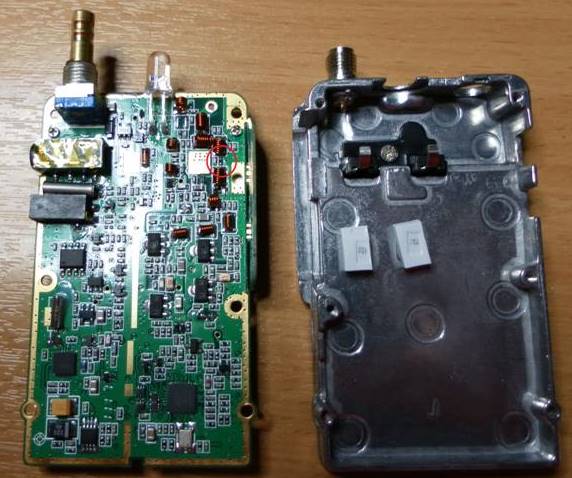 A close up shot.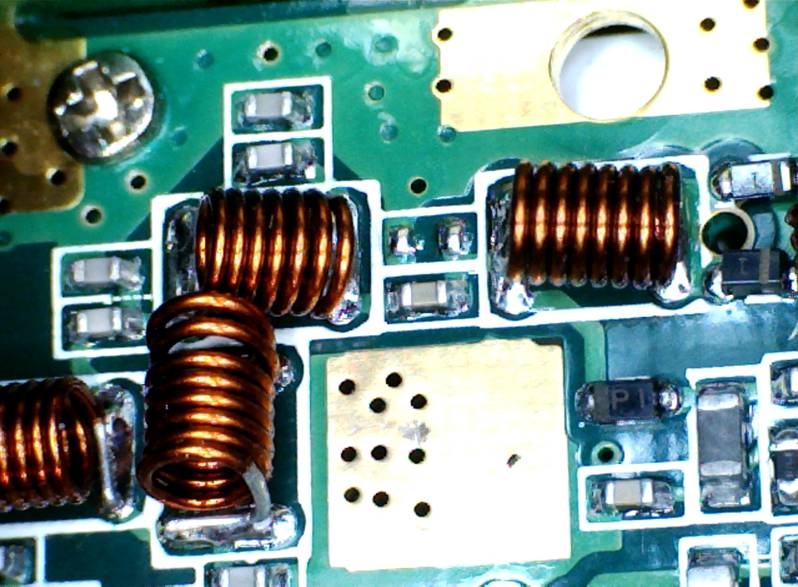 Capacitor now on board.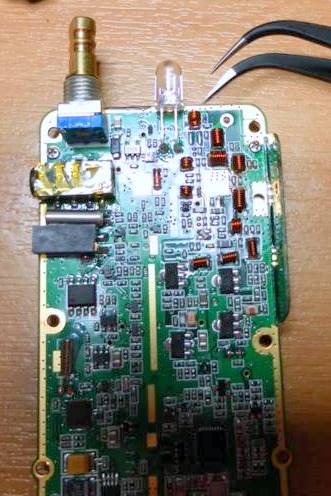 A close up shot. It does look untidy, I must get a bottle of flux remover. I now  also need a spectrum analyzer for testing.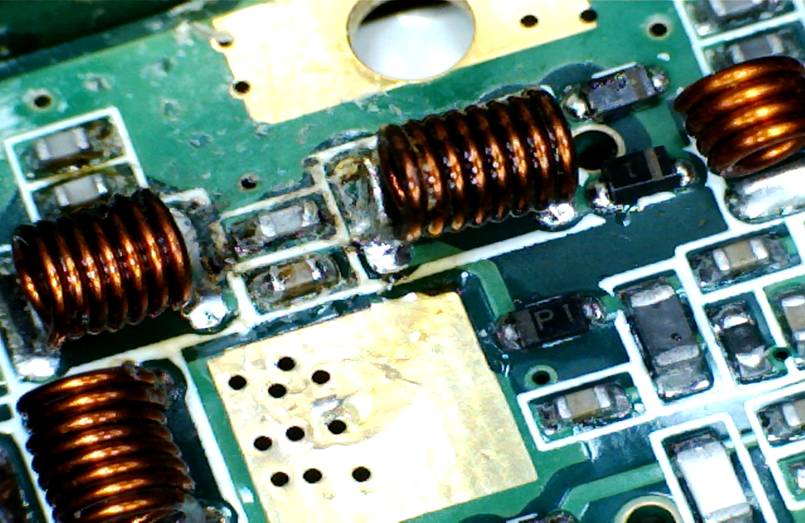 Further info.
Baofeng UV-3R LPF Mod documented by Leigh WA5ZNU here. Note that a larger 0805 cap is fitted which is too large to the the pad I used. See also the further links to test and measurement results from Andy G0FTD and Clint KA7OEI.
73
Derek M0XDC (Email: m0xdc@lefars.org.uk)