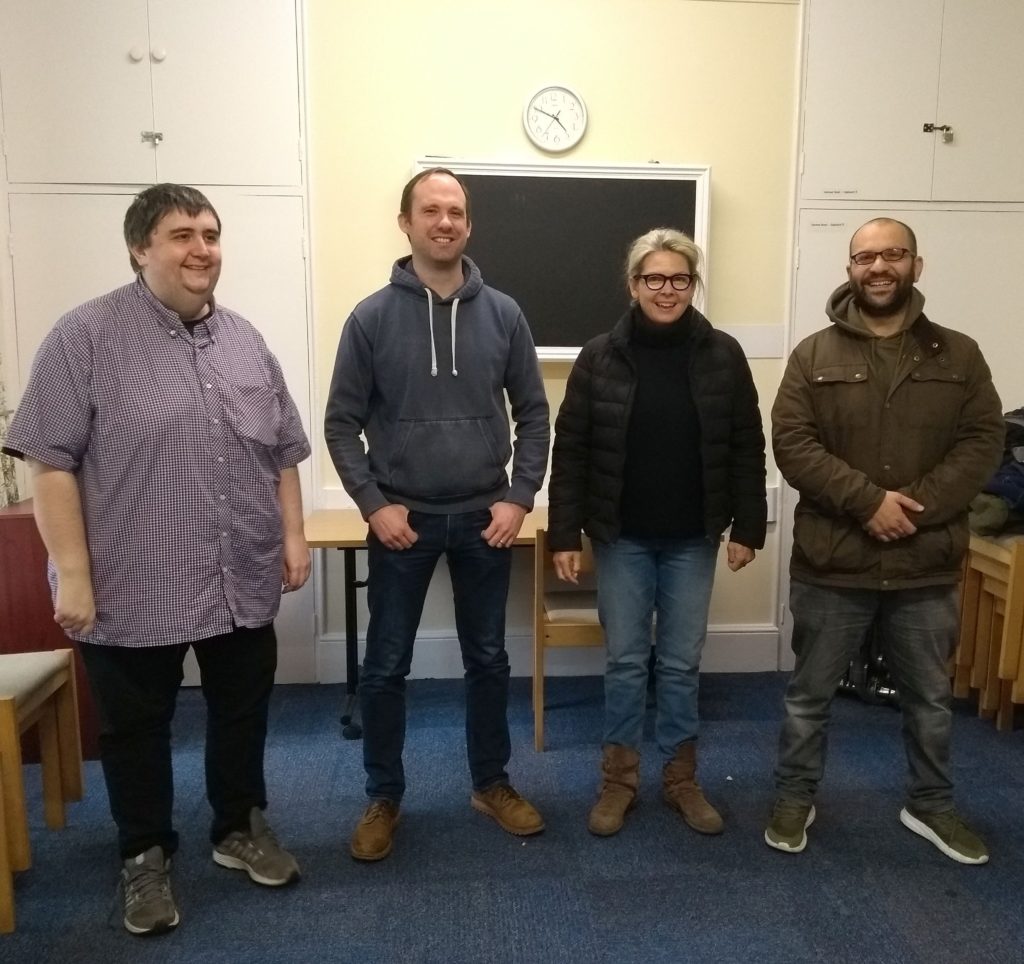 Congratulations to (L to R) Simon Donnellan, Charles Chowdhury-Hanscombe, Luce Newman-Williams  and Chris Loizou for indicatively passing their Foundation Licence exam after completing the first 2019 Syllabus weekend Foundation course (no. 41) held by LEFARS at All Saints House, Chigwell, Essex on 5th/6th October 2019.
This was one of the first weekend courses to run under the new Syllabus 2019 Foundation licence syllabus, introduced on September 1st.
The course was led by John Mulye G0VEH with instructors John Ray G8DZH, John Short G1DJI, Ron White G6LTT and Marc Litchman G0TOC plus assistance from Derek Copsey M0XDC and Dave de la Haye M0MBD. Lead invigilator and tea maker was Dave Corner G3ZXF.
Below are some photos from the weekend. If you are interested in attending future Foundation training courses, please contact David Priest M0VID, email training@lefars.org.uk. Further details are also on the LEFARS training page on the main LEFARS website.
It is envisaged that the 42nd course will be held in late January or early February 2020. The course is limited to eight students.
73
John Ray G8DZH
LEFARS Newsletter Editor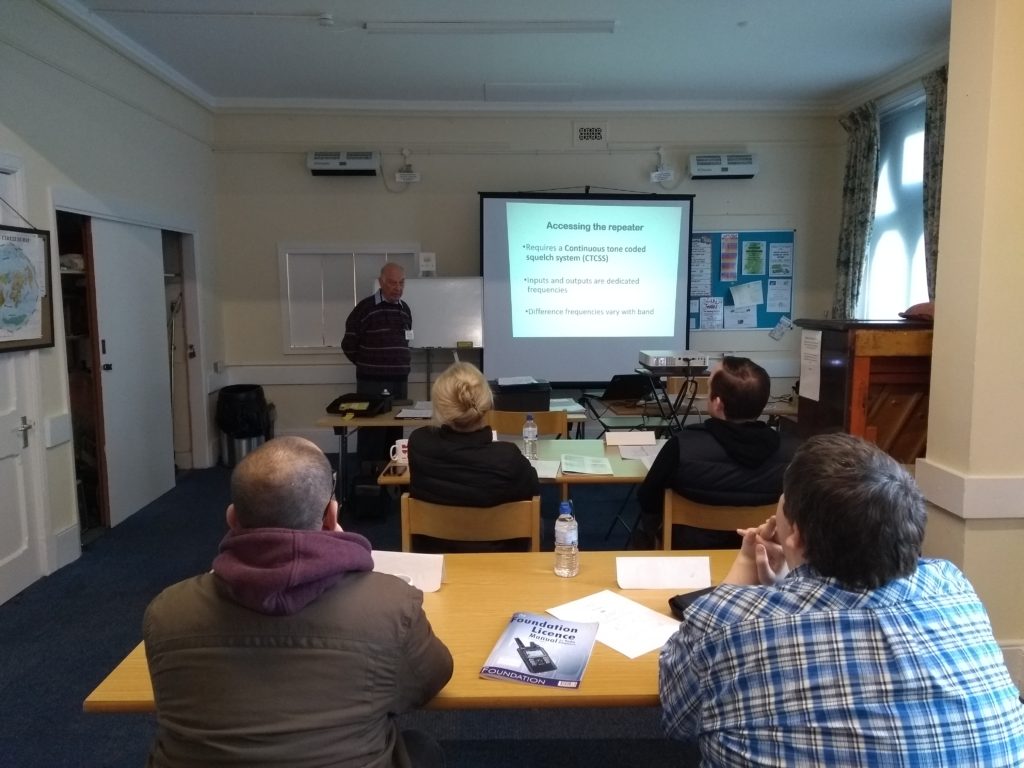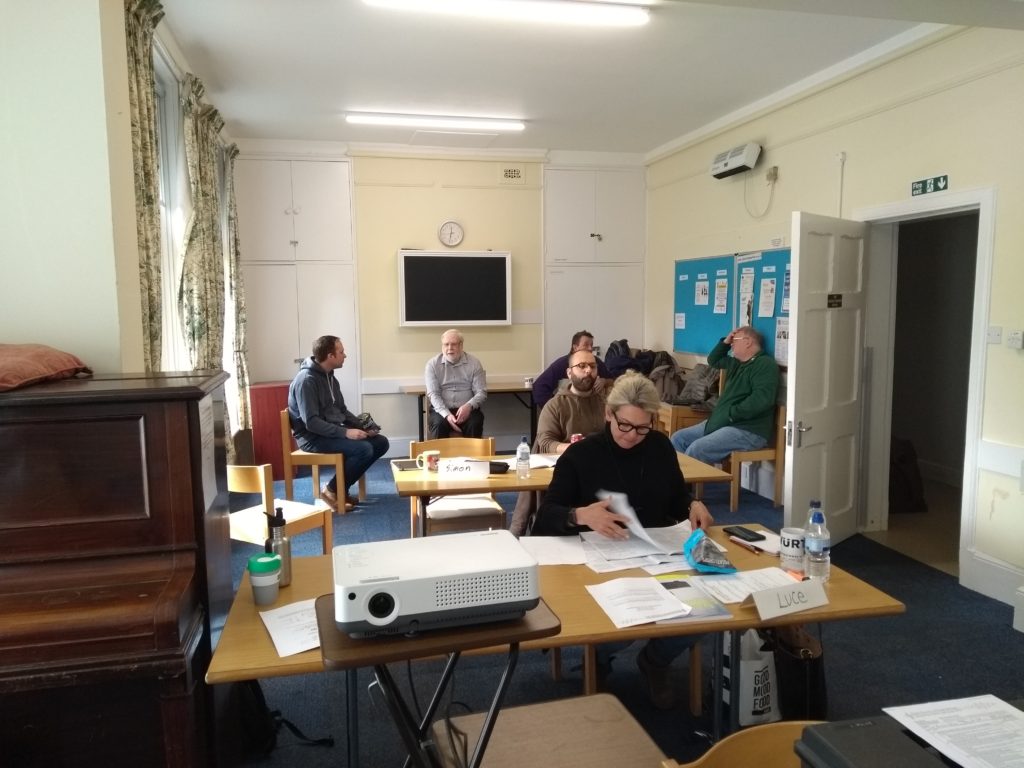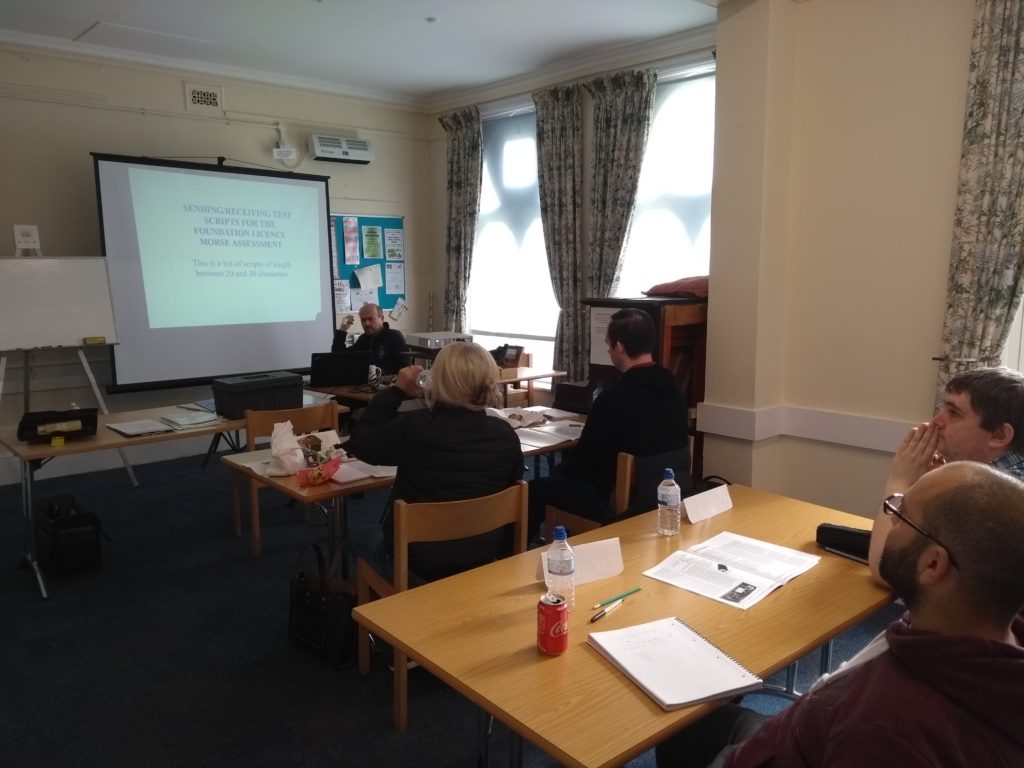 [Photo credit: John Ray G8DZH]