Following a suggestion by club member Peter G0IAP, I approached the Worked All Britain Awards Group for LEFARS to participate in their "Follow the Torch" activity programme. Initially tasked by WAB to activate the GX4WAB callsign on day 65 (Redbridge to Bexley, Sunday 22nd July) we were soon asked to also cover day 64 (Greenwich to Waltham Forest).
Poor conditions unfortunately meant that only 115 QSOs were completed on the Saturday and despite still being affected by S9 noise and some very fast QSB, Sunday was a vast improvement with 243 QSOs logged – most via long skip on 40m. Also some operation on 2m FM.
Whilst we're sure many more contacts would have been made under better conditions, we were treated to some of the best weather so far this year and both days saw a good number of club members in attendance.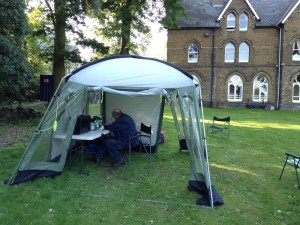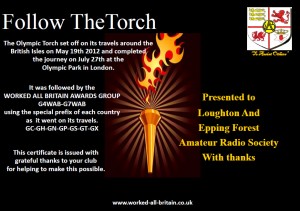 73, Marc Litchman – G0TOC
Secretary, LEFARS