This weekend saw the 144 and 432 MHz low power contest. In this case low power means anything up to 25w from the transmitter. Using a 12m mast and the 9e portable Tonna beam I took part in the first couple of hrs.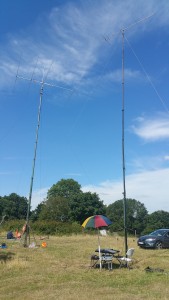 The weather was ideal for sitting outside, and the activity levels were best described as moderate. Not as busy as the shorter UKAC contests, but the first 1Hr did coincide with the backpackers contest.
A map of the QSO can be seen here.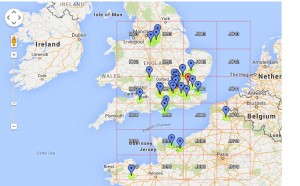 I managed to work into IN88 a first for me, so that was nice. A few French stations to work, I didn't hear any GW, GM, GD or GI.
73 Dave M0TAZ